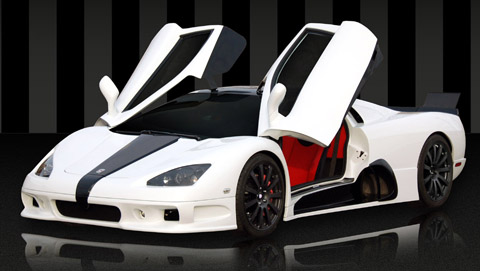 2009 SSC Ultimate Aero WORLD RECORD TOP SPEED
The SSC Ultimate Aero is a powerful engine sports car manufactured by Shelby SuperCars. The precious SSC Ultimate Aero TT is the world's fastest production car, which travels at a top speed of 257 mph.
The new version known as 2009 SSC Ultimate Aero has been modified where some changes have been added to the exteriors, interiors, and the increase of horsepower about 15%. The most important change is the single piece aluminum block engine that improves the oiling capabilities and structure of the engine, so that the SSC Ultimate Aero produces an output of about 1287 horsepower.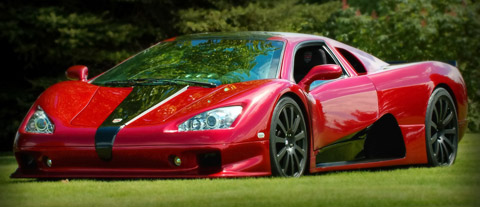 SSC Ultimate Aero - A BusinessWeek Exclusive
SSC Ultimate Aero BMW M5 - Fast Lane Daily - 14Sept07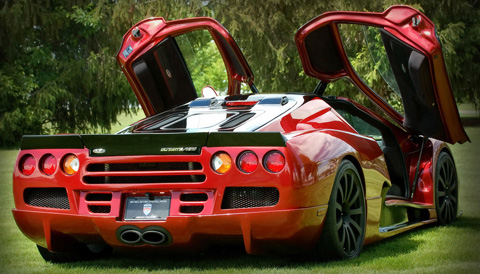 Specifications
Vehicle Type: -Production car, two doors coupe
Configuration: - Mid Engine/ RWD
Price: $654,000
Engine: - Twin-Turbo V8
Displacement: - 7000 cc
Horsepower: - 1287 bhp @ ---rpm
Max RPM: - 7200 rpm
Transmission: - 6-speed Manual
Width: - 82.7 in
Length: - 176.2 in
Height: - 43.0 in
Wheelbase: - 105.2 in
0-60 mph: 2.7 secs
Top speed: - 270mph