The Saleen S7 is a high performance race car which features the powerful Twin-Turbo V8 engine.
The body of the Saleen S7 is made of aluminum and carbon fiber, as a result of this, the car is of less weight. The Saleen S7 features aluminum dampers and stabilizer bars at the front and rear. This ultimate supercar is priced at $550,000 and it can reach a top speed of 248 mph.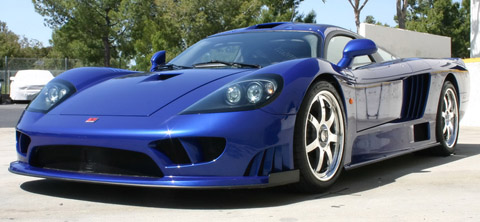 The Saleen S7 features a Twin-Turbo V8 engine with a capacity of 7000 cc. The engine delivers an output power of 750 bhp at 6300 rpm and 700 lb-ft torque at 4800 rpm. The Saleen S7 reaches the speed of 60 mph in 3.2 seconds and 100 mph speed in about 6.2 seconds. The Saleen S7 features 6-speed Manual transmission and the gear shifts can be performed easily and smoothly even at higher loads.
Drive with two Saleen S7 Twin Turbos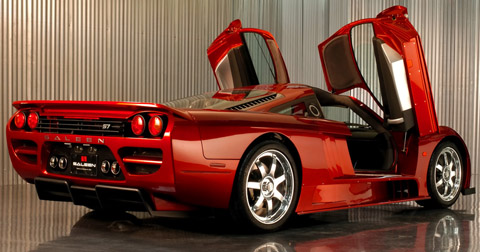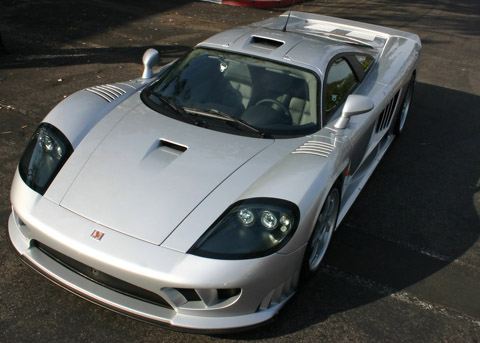 Specifications
Vehicle Type: - production car, two-door Coupe
Configuration: - Mid Engine
Engine: - Twin-Turbo V8
Capacity: - 7000 cc
Torque: - 700 lb-ft at 4800 rpm
Horsepower: - 750 bhp at 6300 rpm
Transmission: - 6-Speed Manual
Length: - 188.8 inches
Width: - 78.4 inches
Height: - 41.0 inches
Weight: - 2950 lbs
Wheelbase: - 106.3 inches
0-60 mph: - 3.2 sec
0-100 mph: - 6.2 sec
Top Speed: - 248 mph
Price: - $555,000